Sorrento - The Amalfi Coast - Pompeii - Naples - Rome - Florence - Tuscany - Venice...anywhere in Italy!
The Amalfi Coast
No one knows Sorrento better than a native, so let me show you this beautiful town on Italy's southern coast where I have lived all my life! I can take you to the beautiful hidden spots in one of Italy's most beloved stretches of coast.
Italy's Famous Cities
My specialty is week-long driving tours of the most breathtaking and famous cities in Italy. You can relax while I take care of the driving and logistics, helping your choose the best hotels, restaurants, and sights so you have a stress-free vacation.
Giovanni Guidone
More than just your driver!
I've been welcoming travelers to the Amalfi Coast since I was 12 years old, when I took my first job as a waiter in one of the most famous restaurants in Positano. Every morning, I would take the 7:30 bus from Sorrento, and come home on the last bus at 11:30 at night. I loved every minute...not for the paycheck, but for the opportunity to meet people from all over the world and learn...
More...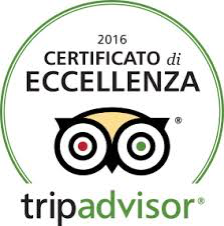 Based on 311 reviews »
Amazing Experience! Highly recommend!
Gio was amazing!! Such a smooth pick up process and transfer from the airport, he also gave us some great recommendations for food and offered for our trip back to the train station to organize a... more »
Above and Beyond Experience!
Giovanni and Roberto went above and beyond for our group of 4! We flew into Naples, with the plan to go to Sorrento the next day, but didn't exactly have it planned out on how we were going to get... more »
Great day, Great Service!
Giovanni went above a beyond for us during our stay in Sorrento. He was always quick to respond to any requests and provided exceptional service at a reasonable price. I originally booked his... more »