Sorrento - The Amalfi Coast - Pompeii - Naples - Rome - Florence - Tuscany - Venice...anywhere in Italy!
The Amalfi Coast
No one knows Sorrento better than a native, so let me show you this beautiful town on Italy's southern coast where I have lived all my life! I can take you to the beautiful hidden spots in one of Italy's most beloved stretches of coast.
Italy's Famous Cities
My specialty is week-long driving tours of the most breathtaking and famous cities in Italy. You can relax while I take care of the driving and logistics, helping your choose the best hotels, restaurants, and sights so you have a stress-free vacation.
Giovanni Guidone
More than just your driver!
I've been welcoming travelers to the Amalfi Coast since I was 12 years old, when I took my first job as a waiter in one of the most famous restaurants in Positano. Every morning, I would take the 7:30 bus from Sorrento, and come home on the last bus at 11:30 at night. I loved every minute...not for the paycheck, but for the opportunity to meet people from all over the world and learn...
More...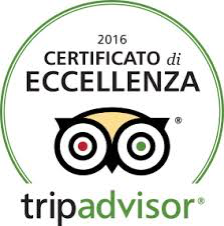 Based on 300 reviews »
Awesome and Memorable Trip!
We used numerous times on our trip. Giovanni helped make our travels so stress free. His drivers Roberto, Daniel and Enzo were all very courteous and informative. We will return to Italy and will... more »
Italy September of '22. Daniel was absolutely perfetto!
Daniel was awesome! Knows all the panoramic views, local knowledge and overall great guy. And, let's face it, you spend a lot of time together in the van (Very nice " van") so the fact that he is so... more »
More than just a ride from here to there!
We had an outstanding experience with Top Excursion Sorrento on Sept 17, 2022. I will definitely call Giovanni again the next time we head to the Amalfi Coast. Our trip was complicated by a few... more »