Sorrento - The Amalfi Coast - Pompeii - Naples - Rome - Florence - Tuscany - Venice...anywhere in Italy!
The Amalfi Coast
No one knows Sorrento better than a native, so let me show you this beautiful town on Italy's southern coast where I have lived all my life! I can take you to the beautiful hidden spots in one of Italy's most beloved stretches of coast.
Italy's Famous Cities
My specialty is week-long driving tours of the most breathtaking and famous cities in Italy. You can relax while I take care of the driving and logistics, helping your choose the best hotels, restaurants, and sights so you have a stress-free vacation.
Giovanni Guidone
More than just your driver!
I've been welcoming travelers to the Amalfi Coast since I was 12 years old, when I took my first job as a waiter in one of the most famous restaurants in Positano. Every morning, I would take the 7:30 bus from Sorrento, and come home on the last bus at 11:30 at night. I loved every minute...not for the paycheck, but for the opportunity to meet people from all over the world and learn...
More...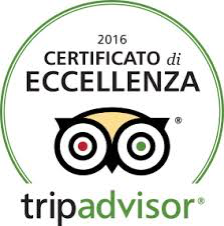 Based on 108 reviews »
Sorrento- Amalfi Coast private tour
We are so happy that we found out about Top Excursion Sorrento. We took several trips with Giovanni and his drivers - all were friendly, professional and knowledgeable about the area. The vans were... more »
Great experience with Top Excursion!
We were on a Royal Caribbean cruise and I booked a trip to Sorrento - Positano with this company. Carlo, our guide, met us at the port and took us on tour. He provided a lot of info about Naples, we... more »
Reliable and Friendly Service
We have used Giovanni over several years for our Italian transportation and although this year we had a range of different drivers, the reliability was impressive. Highly recommended more »
My most popular services
Make the most of your time on vacation and add a visit to the Pompeii archaeological site to your Naples - Sorrento (or vice versa) transfer...a unique opportunity to combine the comfort of a private transfer with the beauty of the most famous archaeological site in the world!
Before setting off on your transfer to the Amalfi Coast from Naples, enjoy a tour of this vibrant city by car and sample authentic Neapolitan pizza! Culture, cuisine, and convenience with this transfer from the airport, station, or hotel in Naples to Positano, Amalfi, or Ravello (or vice versa).
from € 240
duration: 3.5 hours
Book our deluxe Rome-Positano (or vice versa) transfer and reach the Amalfi Coast stress-free by luxury sedan or minivan with wifi, an English-speaking driver, and all the convenience and comfort you could dream of!
from € 440
3 hours
€ 470
-6%
Spend an unforgettable day exploring the most beautiful locations on the Amalfi Coast! Settle in and relax in one of our luxury sedans or minivans and let our bilingual drives take you on a private driving tour or shore excursion to Positano, Amalfi, and Ravello. Discover the magic of the coast!
from € 320
8 hour tour
€ 340
-6%
Pompeii, Herculaneum, and Mount Vesuvius in one unforgettable full day tour with Sorrento Top Excursion: travel back through history to visit the most famous ruins in the world by luxury car with a bilingual driver. Departures from Positano, Naples, and Sorrento.
from € 320
9 hour tour
€ 340
-6%
Don't miss this opportunity to combine history and cuisine in one incredible day! Take a trip through time by visiting Pompeii and then relax at a nearby winery to sample local specialties and one of the 15 DOC wines produced in Campania, followed by a glass of Limoncello!
From Positano or Sorrento