Sorrento - The Amalfi Coast - Pompeii - Naples - Rome - Florence - Tuscany - Venice...anywhere in Italy!
The Amalfi Coast
No one knows Sorrento better than a native, so let me show you this beautiful town on Italy's southern coast where I have lived all my life! I can take you to the beautiful hidden spots in one of Italy's most beloved stretches of coast.
Italy's Famous Cities
My specialty is week-long driving tours of the most breathtaking and famous cities in Italy. You can relax while I take care of the driving and logistics, helping your choose the best hotels, restaurants, and sights so you have a stress-free vacation.
Giovanni Guidone
More than just your driver!
I've been welcoming travelers to the Amalfi Coast since I was 12 years old, when I took my first job as a waiter in one of the most famous restaurants in Positano. Every morning, I would take the 7:30 bus from Sorrento, and come home on the last bus at 11:30 at night. I loved every minute...not for the paycheck, but for the opportunity to meet people from all over the world and learn...
More...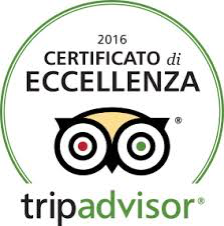 Based on 190 reviews »
A extraordinary Sunday R/T from Rome to Amalfi
My wife and I just completed a sensational day with Rino on a day trip to the Amalfi Coast and back to Rome. In spite of the early morning start and long drive, Rino maintained a highly positive... more »
Simple travel in a hectic place.
Giovanni was an awesome host and driver. He picked us up at Napoli Centrale in his "suite", a large Mercedes van with plenty of room for baggage and relaxing on our way to Sorrento. He was kind and... more »
Dream trip with my granddaughter
For my granddaughter's high school graduation and acceptance into the University of Rhode Island's Pharmacy Doctorate program in the falll of 2019, I had the pleasure of taking my granddaughter to... more »
My most popular services
Departure from: Naples, Sorrento
from € 180
Per vehicle | Max 8 people
€ 200
-10%
Duration 4 hours
Comfortable private Naples/Sorrento transfer with convenient stop in Pompeii
Departure from: Naples
from € 240
Per vehicle | Max 8 people
Duration 4 hours
Luxury transfer
Private Naples tour
Pizza tasting
Departure from: Rome
from € 460
Per vehicle | Max 8 people
€ 470
-2%
Duration 3 hours
Wifi on all vehicles
English-speaking driver
Hassle-free arrival
Departure from: Naples, Sorrento
from € 320
Per vehicle | Max 8 people
€ 340
-6%
Duration 8 hours
A full-day driving tour of the Amalfi Coast via private Mercedes
Departure from: Naples, Sorrento, Positano
from € 320
9-hour tour
€ 340
-6%
Duration 8 hours
Visit the most famous ruins in the world via luxury car with English-speaking driver. Departures from Positano, Naples, and Sorrento.
Departure from: Sorrento, Positano
Duration 8 hours
Archaeological site visit
Air conditioned Mercedes
Wine tasting