Sorrento - The Amalfi Coast - Pompeii - Naples - Rome - Florence - Tuscany - Venice...anywhere in Italy!
The Amalfi Coast
No one knows Sorrento better than a native, so let me show you this beautiful town on Italy's southern coast where I have lived all my life! I can take you to the beautiful hidden spots in one of Italy's most beloved stretches of coast.
Italy's Famous Cities
My specialty is week-long driving tours of the most breathtaking and famous cities in Italy. You can relax while I take care of the driving and logistics, helping your choose the best hotels, restaurants, and sights so you have a stress-free vacation.
Giovanni Guidone
More than just your driver!
I've been welcoming travelers to the Amalfi Coast since I was 12 years old, when I took my first job as a waiter in one of the most famous restaurants in Positano. Every morning, I would take the 7:30 bus from Sorrento, and come home on the last bus at 11:30 at night. I loved every minute...not for the paycheck, but for the opportunity to meet people from all over the world and learn...
More...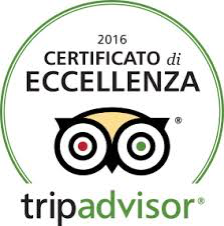 Based on 203 reviews »
Wonderful experience with Daniele of Top Excursions
The reason I booked Top Excursions was because I read all your wonderful, helpful reviews. Daniele was early for our scheduled Rome hotel pickup in his beautifully clean black Mercedes. He drove us... more »
Professional, Private, Knowledgeable and Courteous. "Top Excursions"
Our visit started in Rome, and continued to Sorento. Over the course of 3 days, we visited Vineyards, Church's, Beautiful towns and Historical Sites. Top Excursions did it all! I have never... more »
Top Excursions is the ONLY way to see Italy!!
My friends and I were picked up @ our Hotel in Rome by Top Excursions for our trip to Sorrento, Italy. Our driver Daniele was prompt, courteous and oh so knowledgeable of Italy as we made our way to... more »
My most popular services
Departure from: Naples, Sorrento
from € 180
Per vehicle | Max 8 people
€ 200
-10%
Duration 4 hours
Comfortable private Naples/Sorrento transfer with convenient stop in Pompeii
Departure from: Naples
from € 240
Per vehicle | Max 8 people
Duration 4 hours
Luxury transfer
Private Naples tour
Pizza tasting
Departure from: Rome
from € 440
Per vehicle | Max 8 people
€ 465
-5%
Duration 3 hours
Wifi on all vehicles
English-speaking driver
Hassle-free arrival
Departure from: Naples, Sorrento
from € 320
Per vehicle | Max 8 people
€ 340
-6%
Duration 8 hours
A full-day driving tour of the Amalfi Coast via private Mercedes
Departure from: Naples, Sorrento, Positano
from € 320
9-hour tour
€ 340
-6%
Duration 8 hours
Visit the most famous ruins in the world via luxury car with English-speaking driver. Departures from Positano, Naples, and Sorrento.
Departure from: Sorrento, Positano
Duration 8 hours
Archaeological site visit
Air conditioned Mercedes
Wine tasting